Rural Chic
Biker Bespoke recently completed their own design-led development, showcasing their athleticism and prowess in both joinery and building.
Set within an old farmyard in a rural North Yorkshire village, and surrounded by listed buildings and a rolling landscape, it was important the new build dwellings were sympathetic to the surroundings, hence both were designed with a combination of period and agricultural features. With an undisputed awareness of design and attention to detail, Biker Bespoke have created a collection of dwellings with an understated elegance.
Historically, barn windows and doors were rarely painted white, but often in reds and greens. Biker Bespoke designed traditional style windows and doors, manufactured in Accoya, which were then factory finished in a very deep, rich and dusky shade of green, almost black, which delivered fantastic visual weight, particularly on the large barn screens.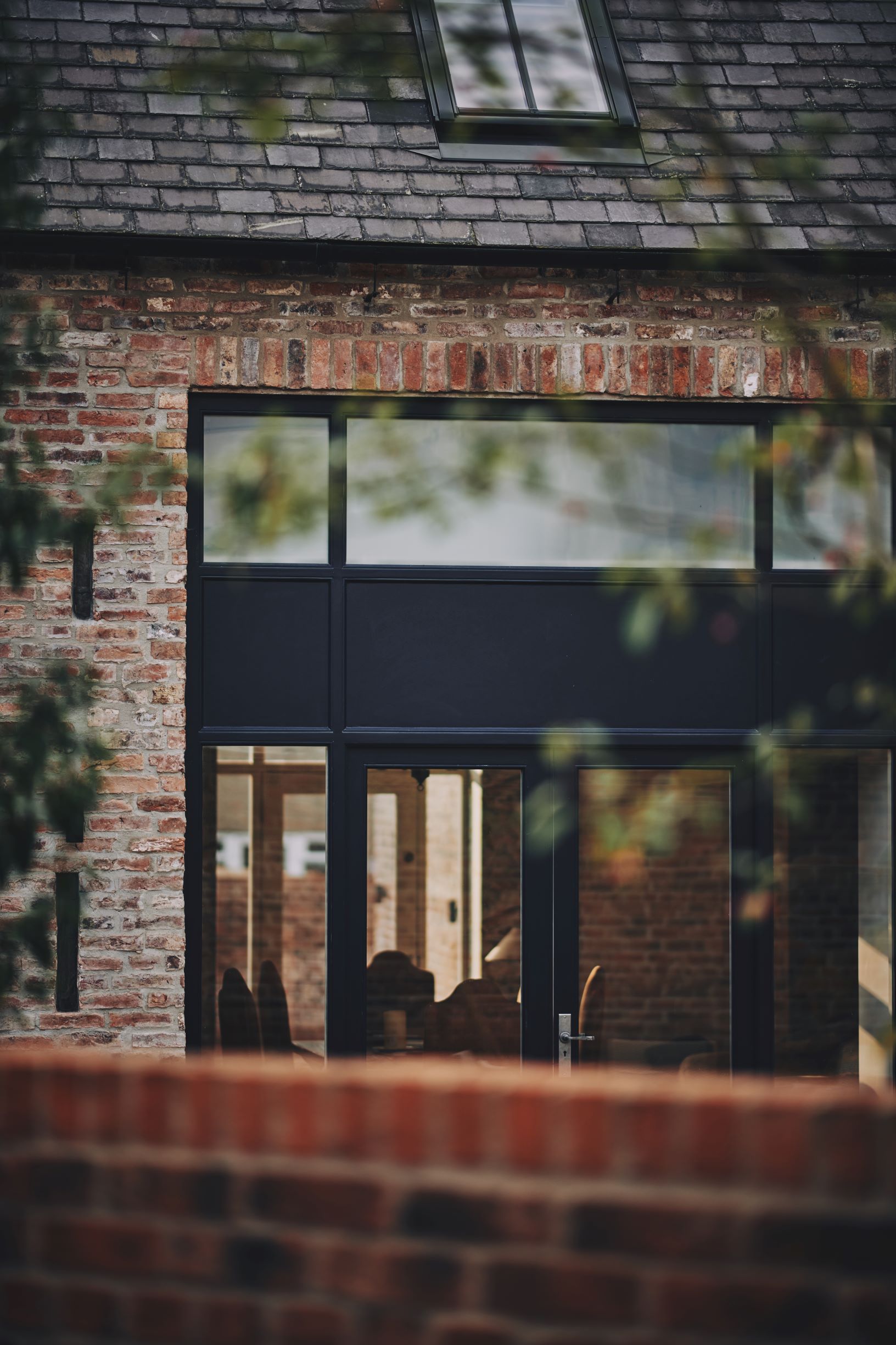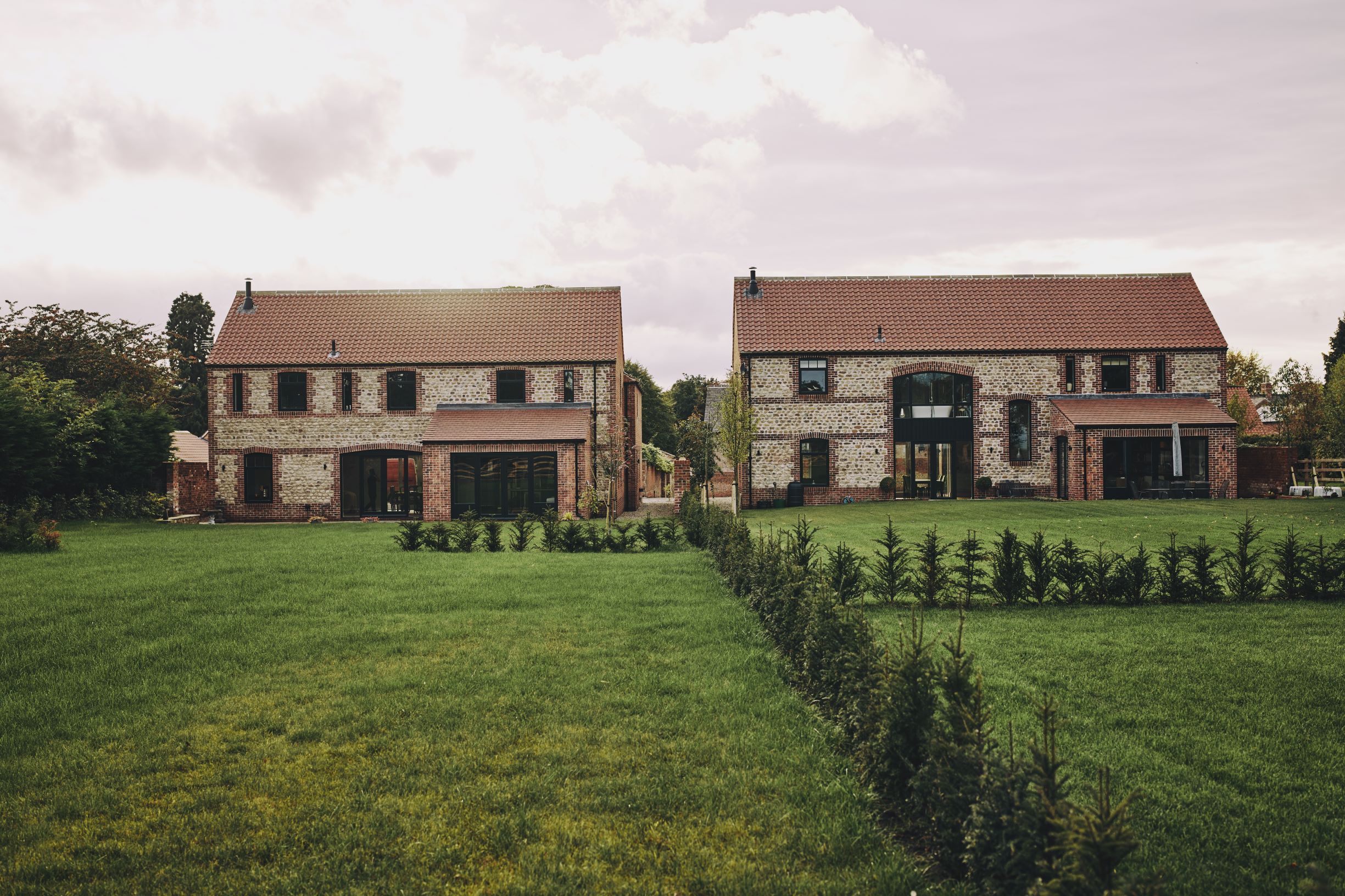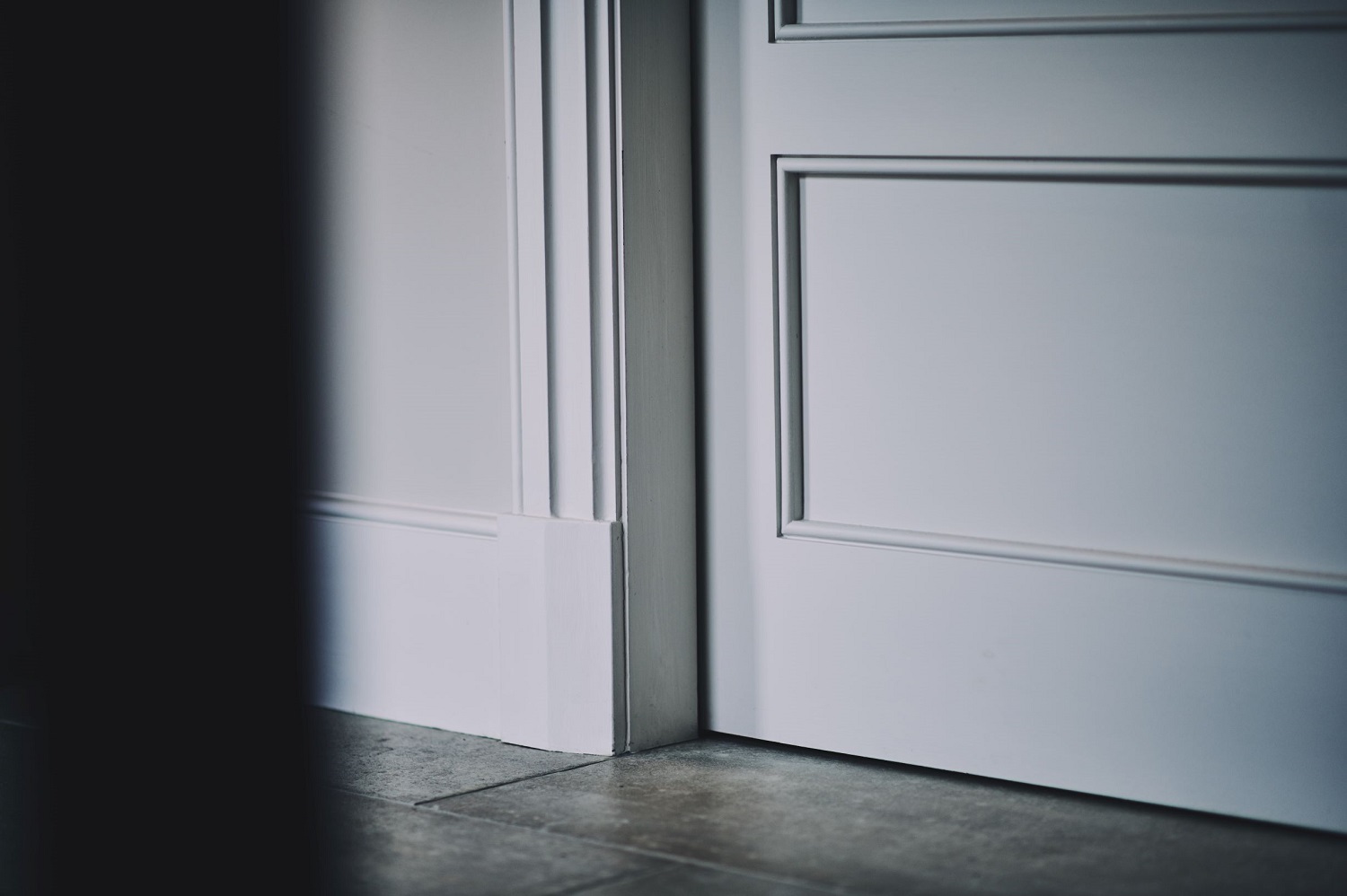 A unique suite of internal mouldings were designed and manufactured specifically for this development, creating crisp and simple continuity at their junctions. The moulding was continued within the bespoke internal doors, which were a contemporary nod to a Georgian three panel door, with a simple and timeless look.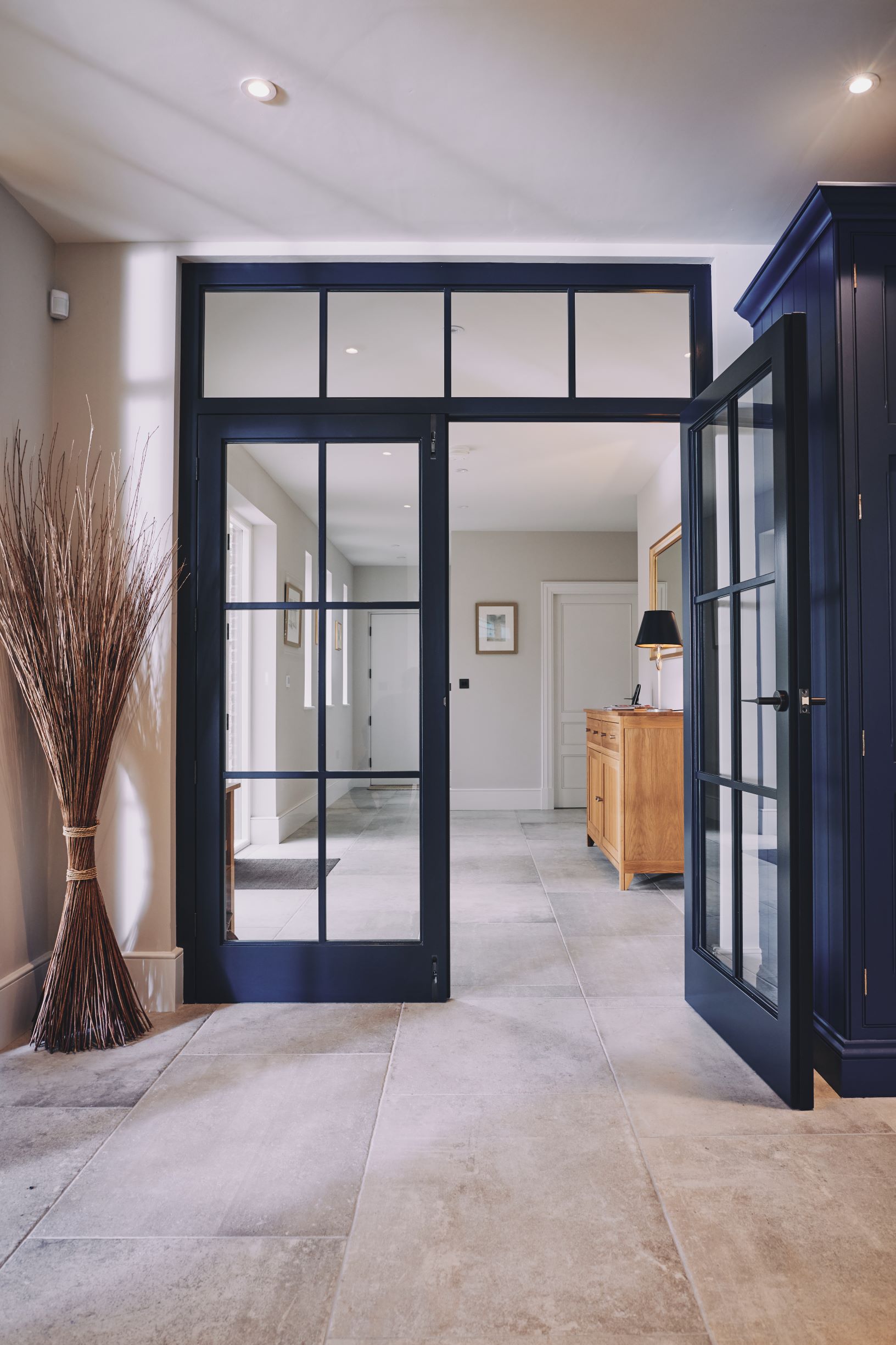 Crittal-styled internal timber screens, which are by no means a recent invention, were designed and manufactured by Biker Bespoke and cleverly used to separate rooms without restricting light and jeopardising the open plan feel.
Handmade bespoke Shaker cabinetry to the Kitchens and Utilities, sustained the timeless and understated ethos of the development.  Bespoke cabinetry was continued under staircases for both function and aesthetics.