21st Century
Georgian Eco Home
An extraordinary and rare project involving the design and reproduction of internal and external Georgian architectural joinery. The multi-award winning and exquisite finish we achieved ingeniously married 18th-century architecture with 21st-century technology.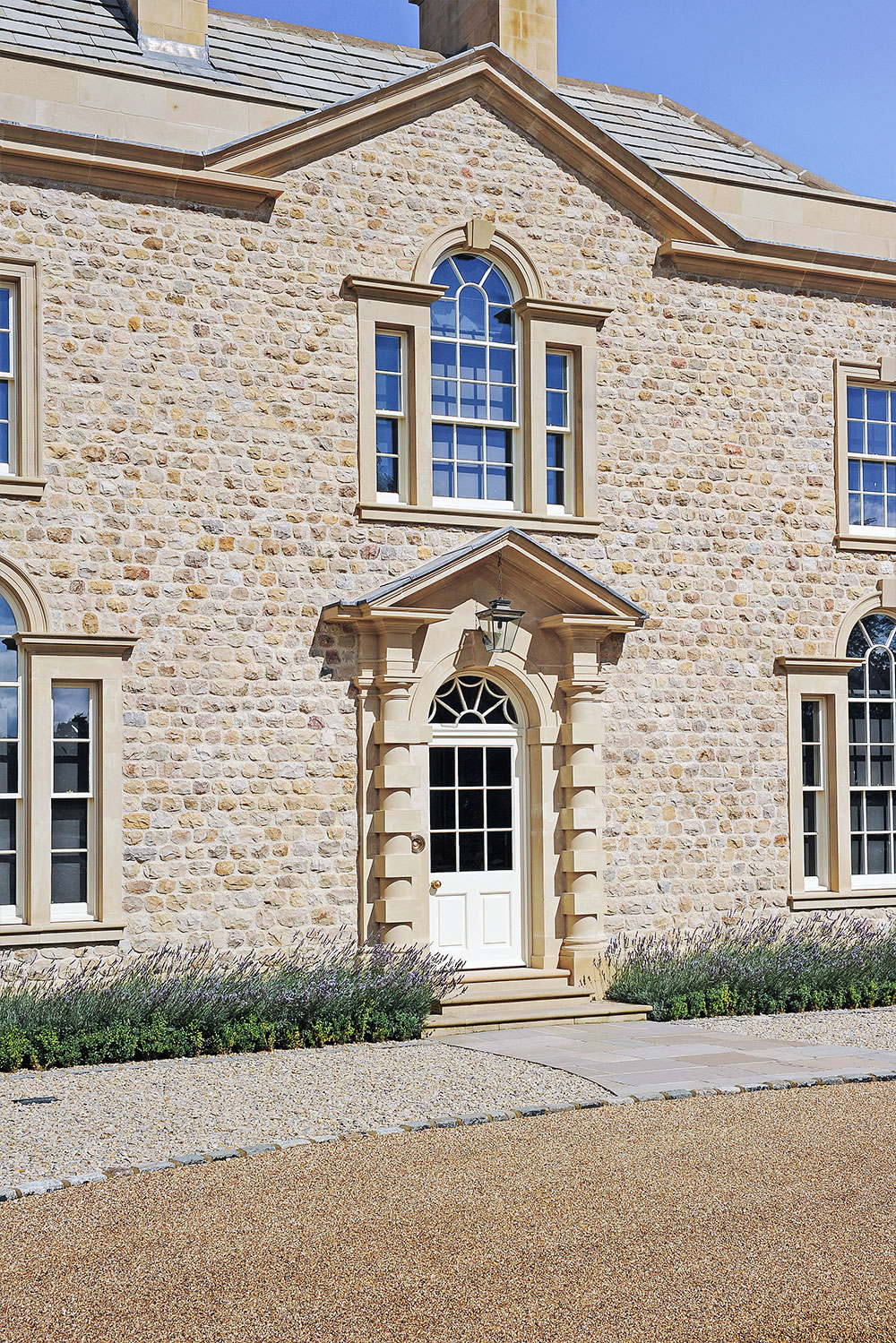 Before manufacturing anything, every detail was historically researched and proven to be consistent with 1770, where Palladianism was challenged by Neo-classical architects such as Robert Adam and James Wyatt.  
Externally, a mixture of three-part arched Palladian or Venetian windows were set amongst iconic 12-pane Georgian box sash windows. The glazing bar mould was designed specifically for the property to replicate slim Georgian glazing bar proportions, whilst containing modern energy efficient double glazed units. The classically proportioned external doors are manufactured from a durable timber.
Internally, six-panel doors are bounded by raised and fielded door linings. Two and three-part classically derived timber mouldings sweep graciously along the walls and develop the classical Georgian proportions. The oval hall and landing provided a true test of craftsmanship to produce the curved skirting, architrave and door paneling. The finished article is exquisite.
Some of the finest, most precise architectural joinery work is showcased in the internal window shutters and surrounds. The fielded and panelled shutters are handsomely encased by surrounding architrave and complimented by soffit panelling and fluted pilasters. The decorative shutters also provide further insulation and privacy whilst the rebated meeting styles and fastening bars are designed to offer additional security. Decorative yet practical window seats were formed within the deep window reveals, which also ingeniously accommodate the cast iron radiators. Energy saving internal foil lining was developed to maximise the heat output through the decorative brass grille.