An Expansive Estate
with a Classic Style
This handsome period property showcases a broad range of classically styled bespoke elements. This delightful country Georgian house received individually designed and hand-crafted replacement windows and doors throughout and for a new orangery, garden and pool buildings.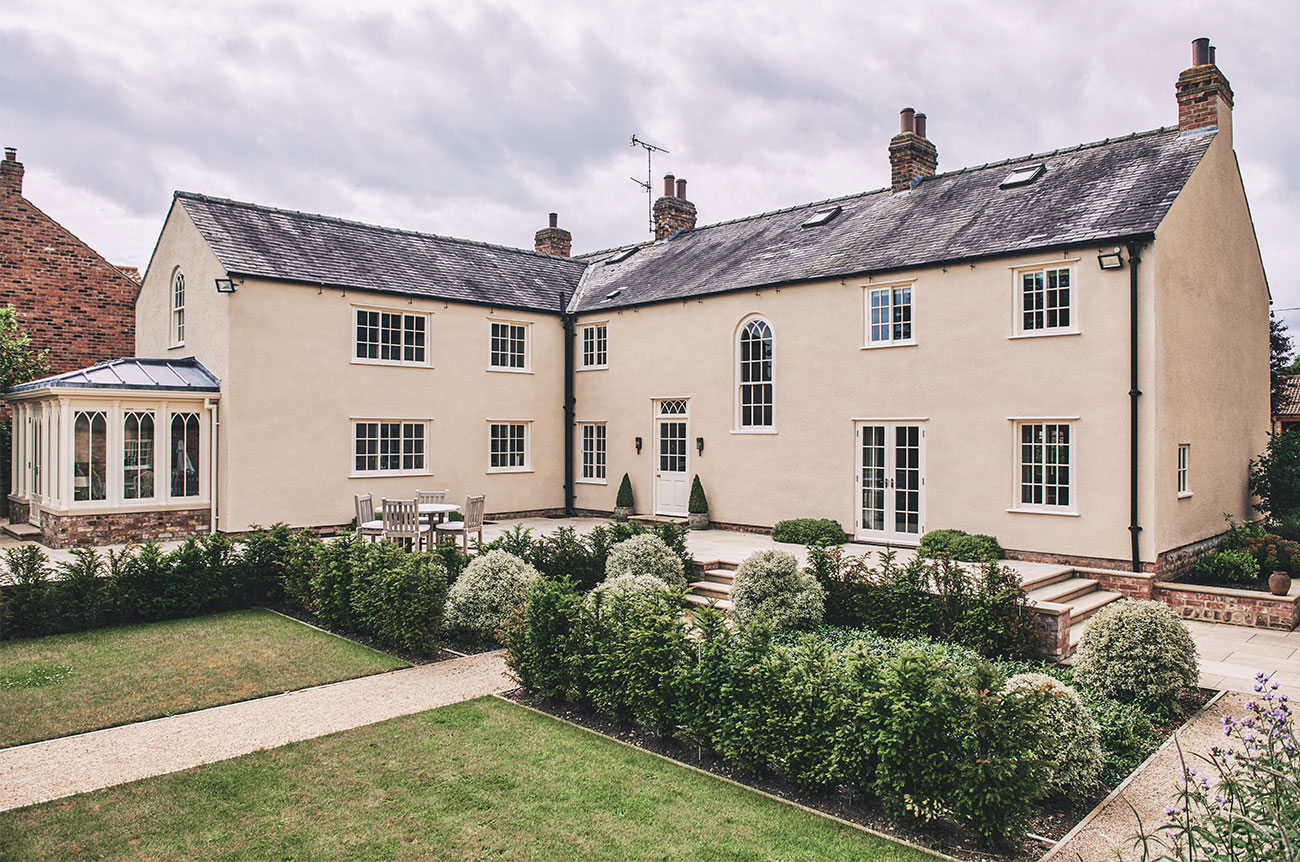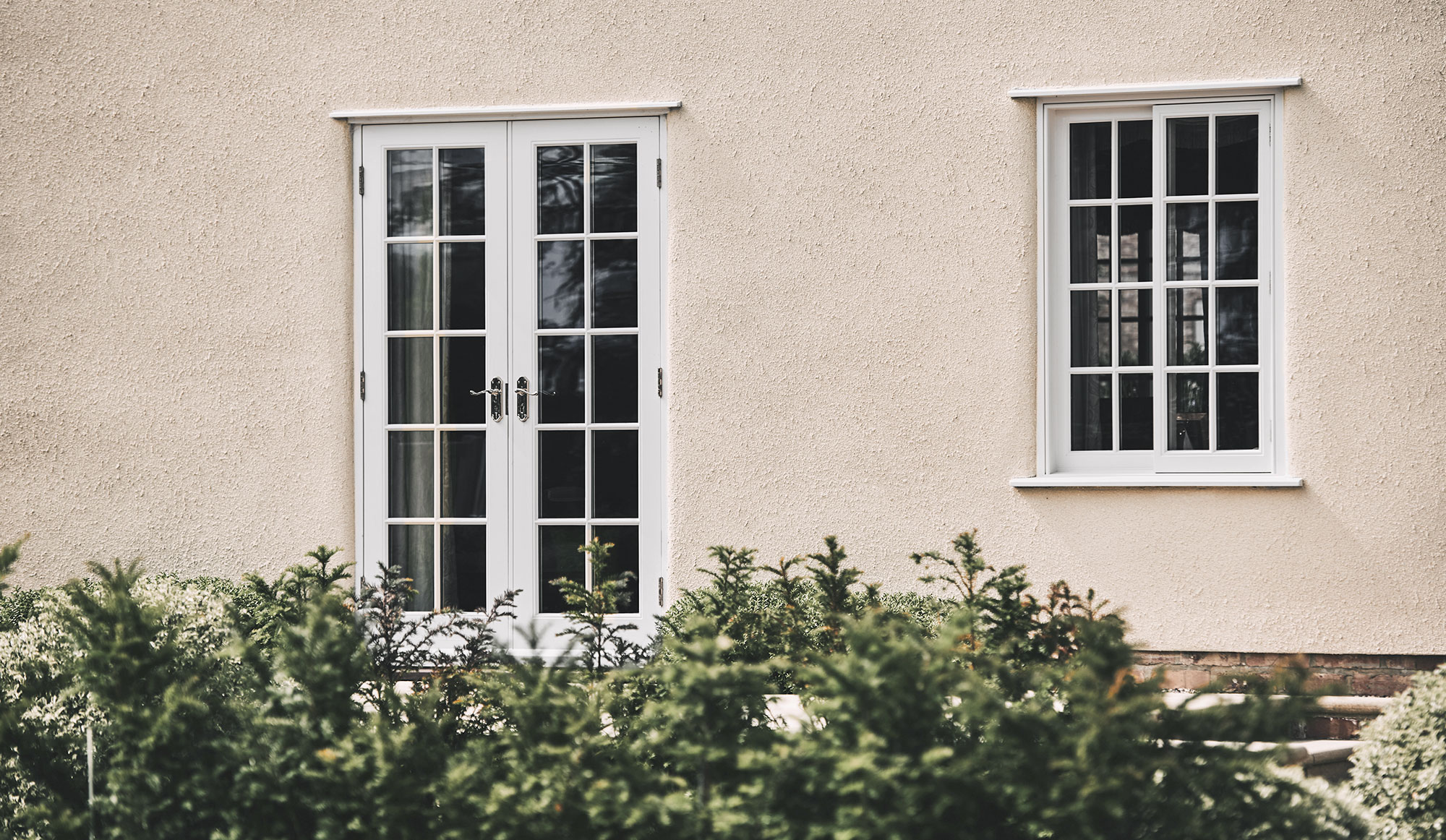 Replacement windows and doors were designed to match the originals in style but with modern performance credentials including high quality timber and double glazing. A mixture of Yorkshire sliding sash and box sliding sash windows were installed with fine glazing bars creating classically proportioned pane sizes. Entrance doors featured exquisite arched glazing bar details whilst French doors enhanced the link between the house and the formal gardens.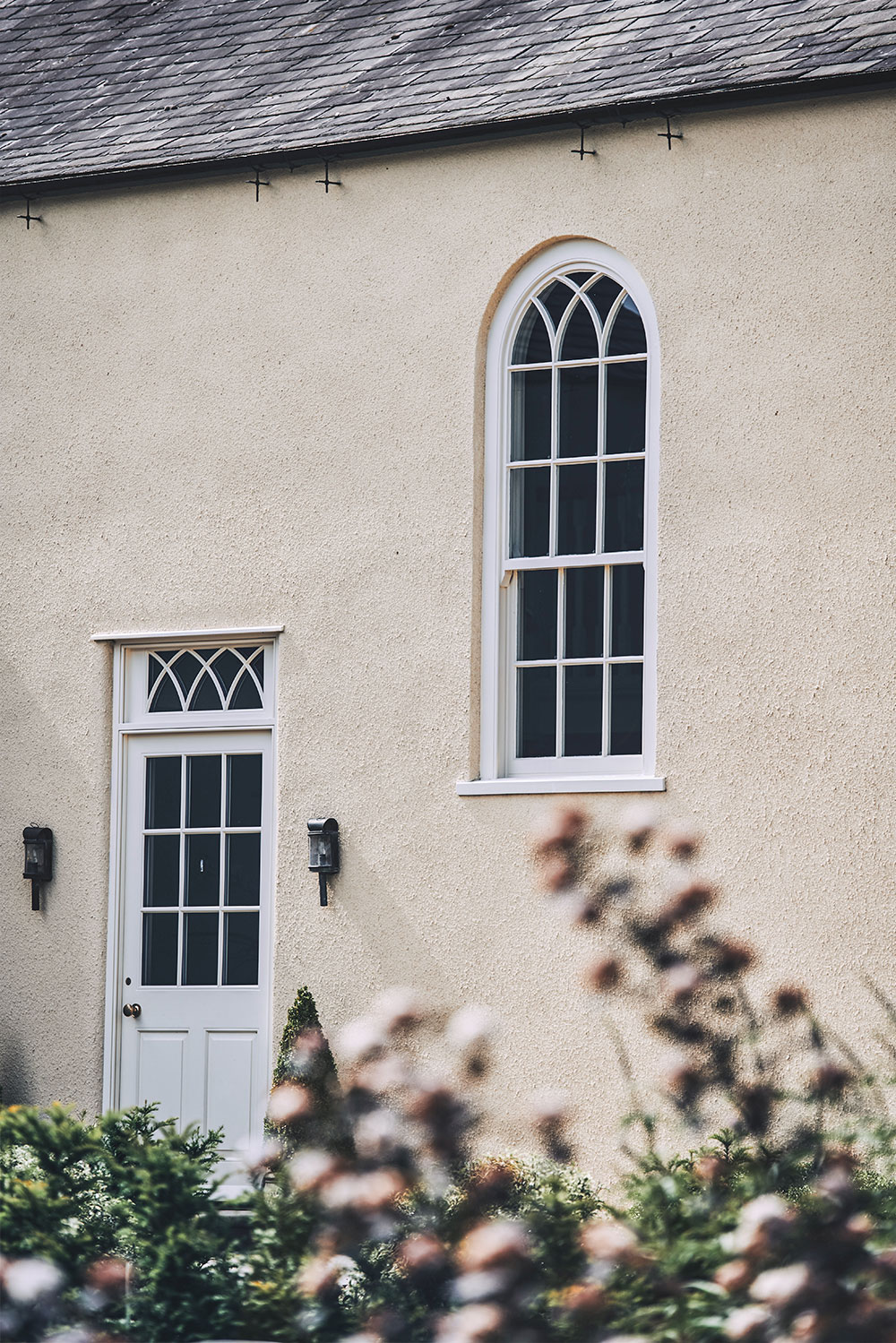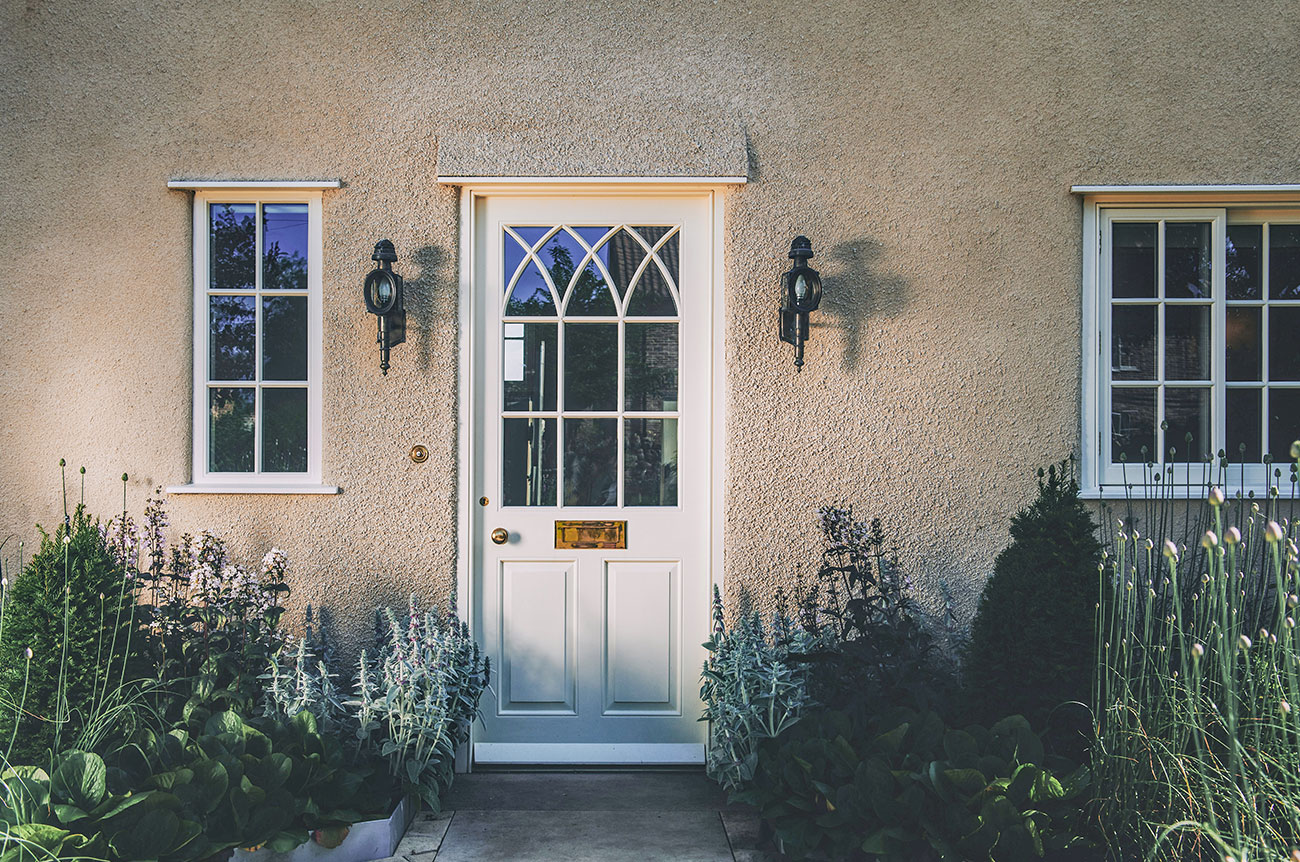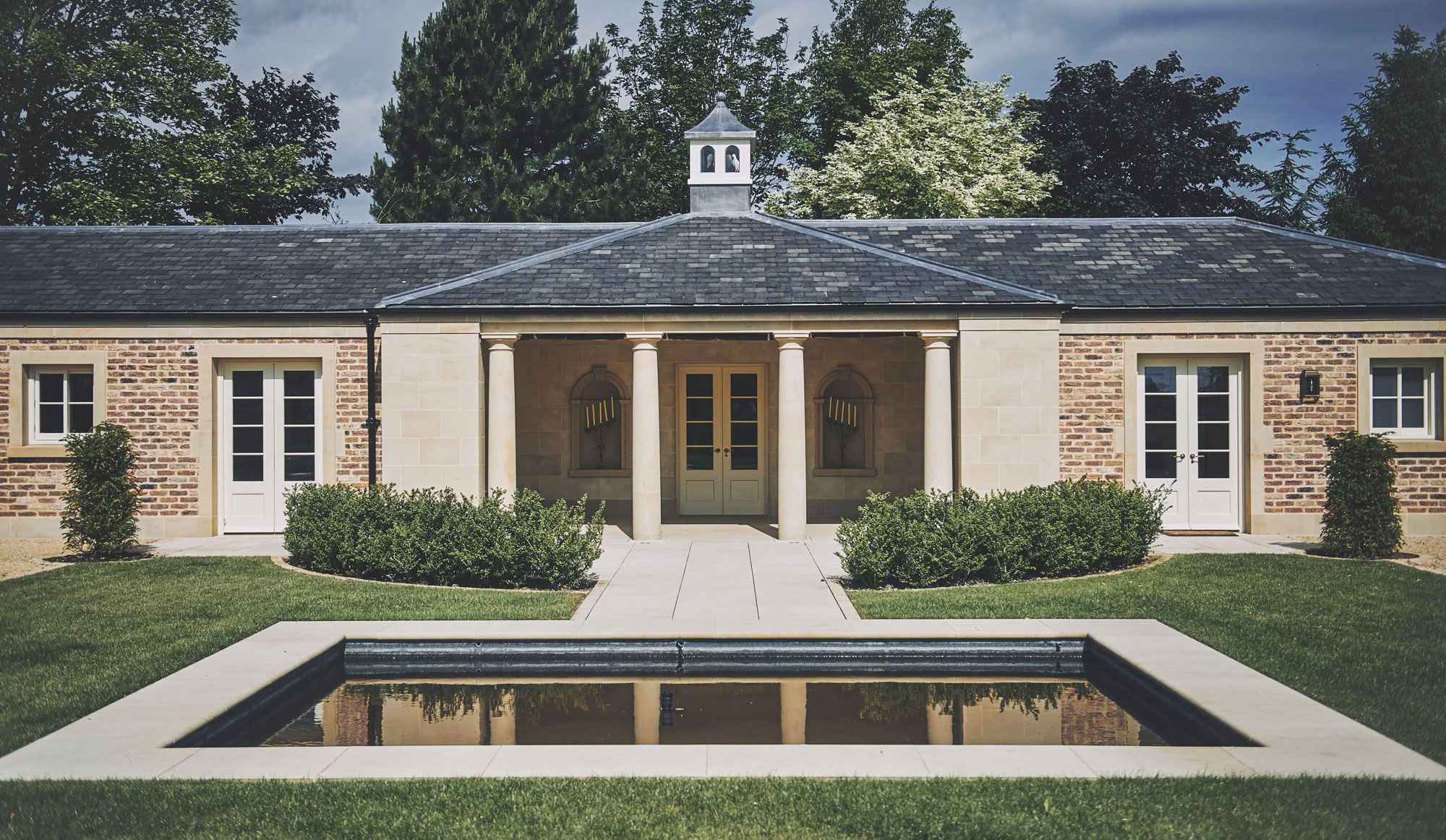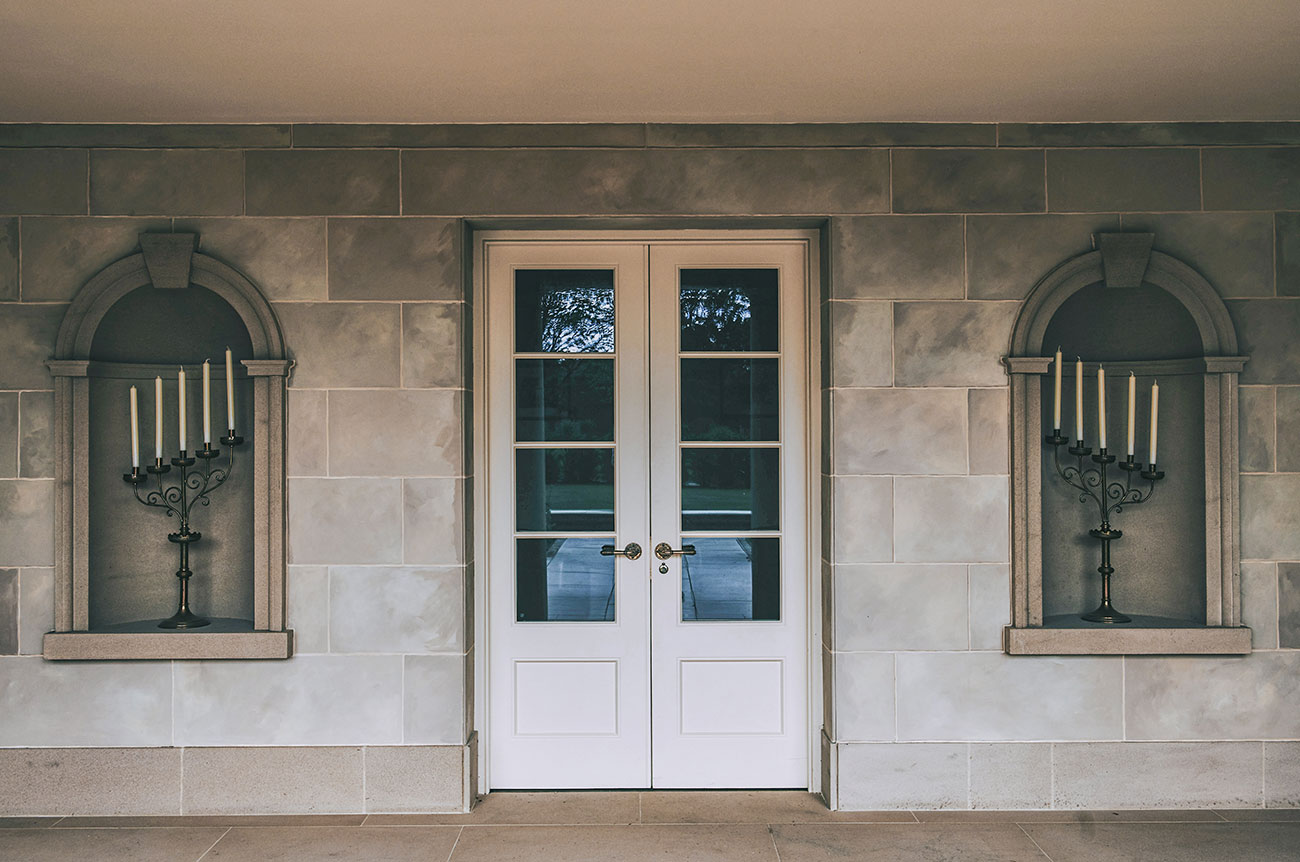 A classically inspired and striking garden building featured a series of panelled and glazed french doors, which opened up the function rooms for entertaining guests. The doors were elegant in their simplicity. The project also included bespoke windows and doors for a pool room and boarded doors to the Victorian garden wall and garage housing the owner's classic car.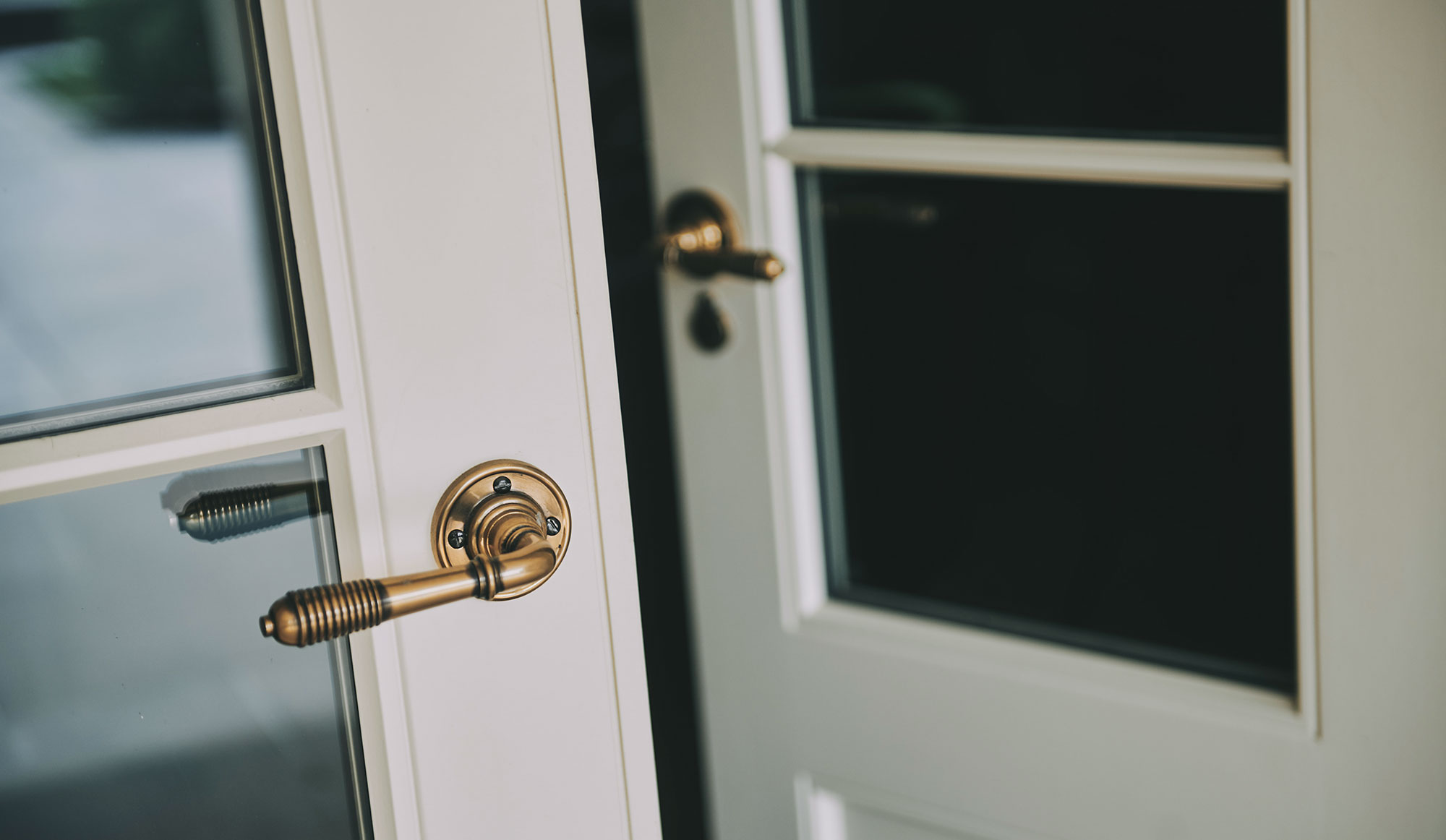 An impressive new addition to the property was the Orangery. This was designed and constructed exclusively by Biker Bespoke to be proportional to the Main House, with classically inspired pilasters decorating the outside. The arched glazing bars were designed to reflect those of the main house's windows and doors.