A Modern
Family Home
This modern home in a rural village blends in perfectly with other neighbouring properties thanks to our designers and craftsmen. We designed, manufactured and installed new high-performance "Mock" horizontal sliding sash windows, entrance doors and garden room screens of the very highest quality.
Bespoke hardwood windows and doors were glazed with the latest high-performance double glazed units with warm edge spacers, integral spacer bars and plant on glazing bars externally.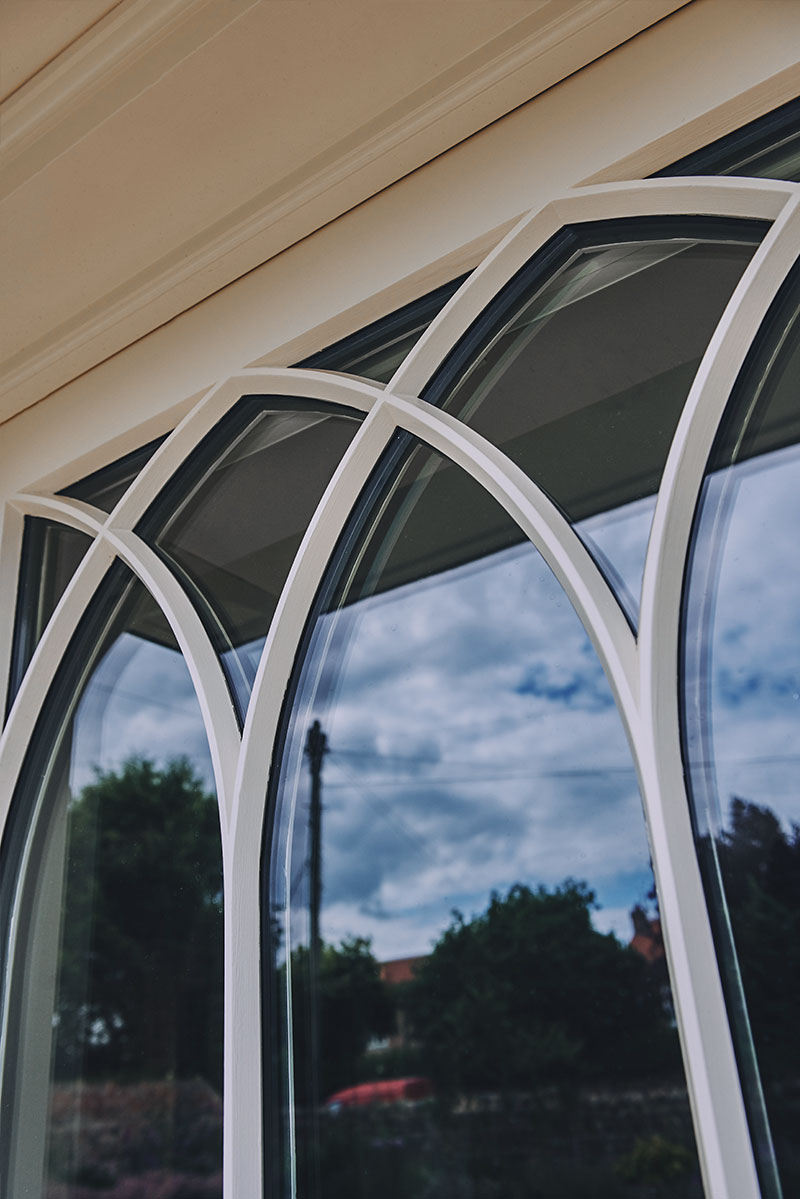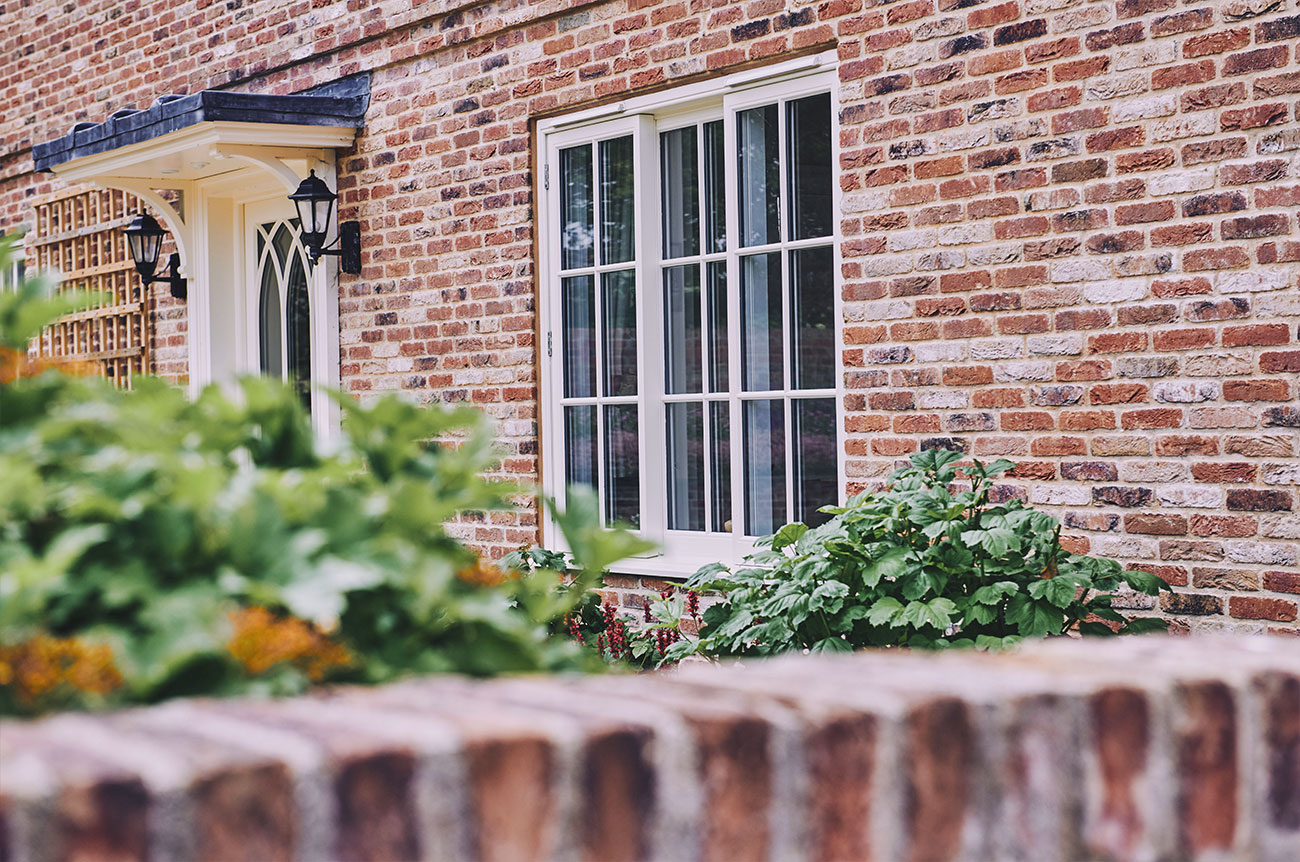 Biker Bespoke designers created highly innovative and ingenious "mock Yorkshire Sliding Sash" windows with sashes that were side-hung and conveniently opened like a casement window. Striking entrance doors were constructed in engineered Hardwood and featured beautiful handcrafted arched glazing bars over raised and fielded panels. To complement the doors, highly functional and well-proportioned canopies were designed and crafted.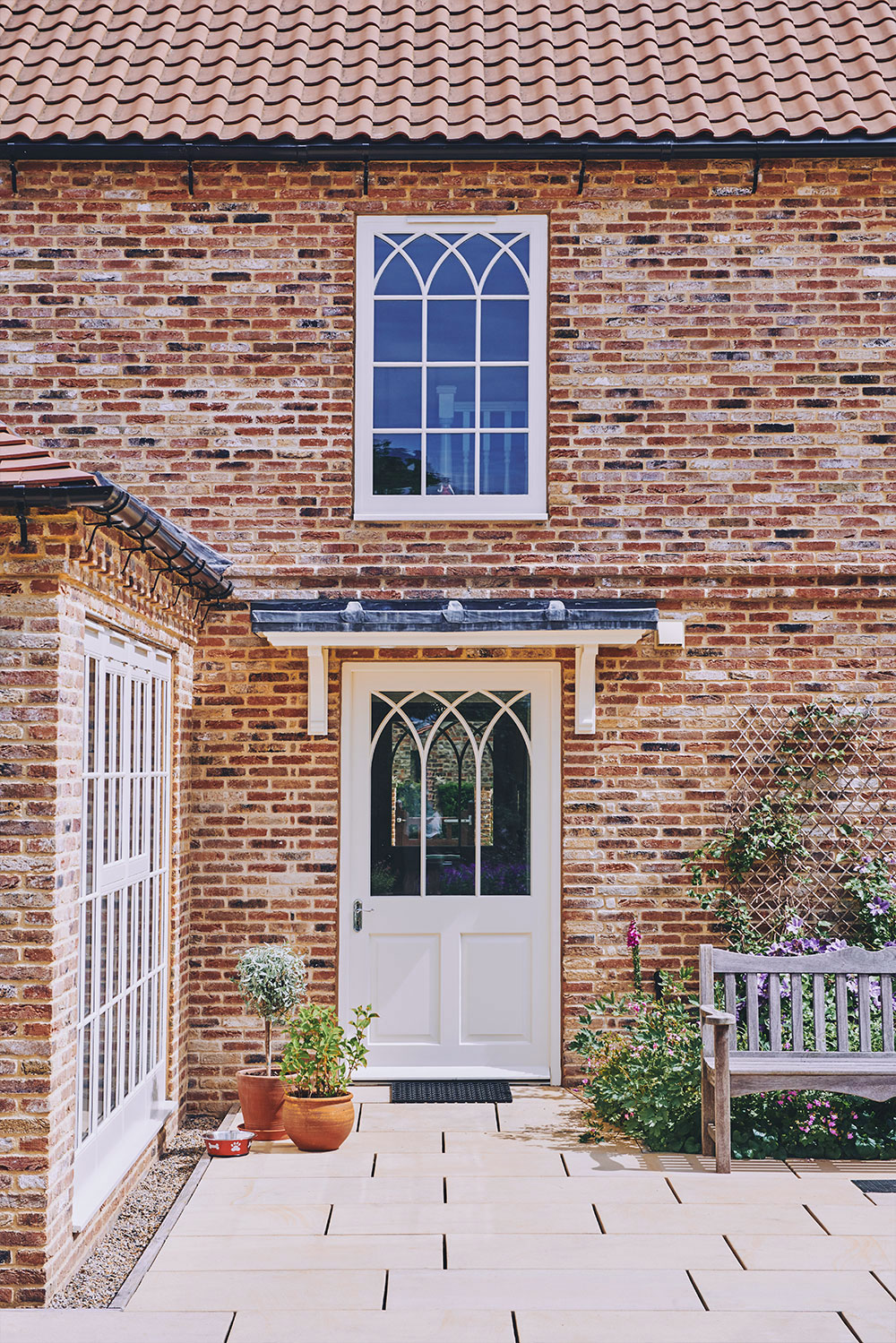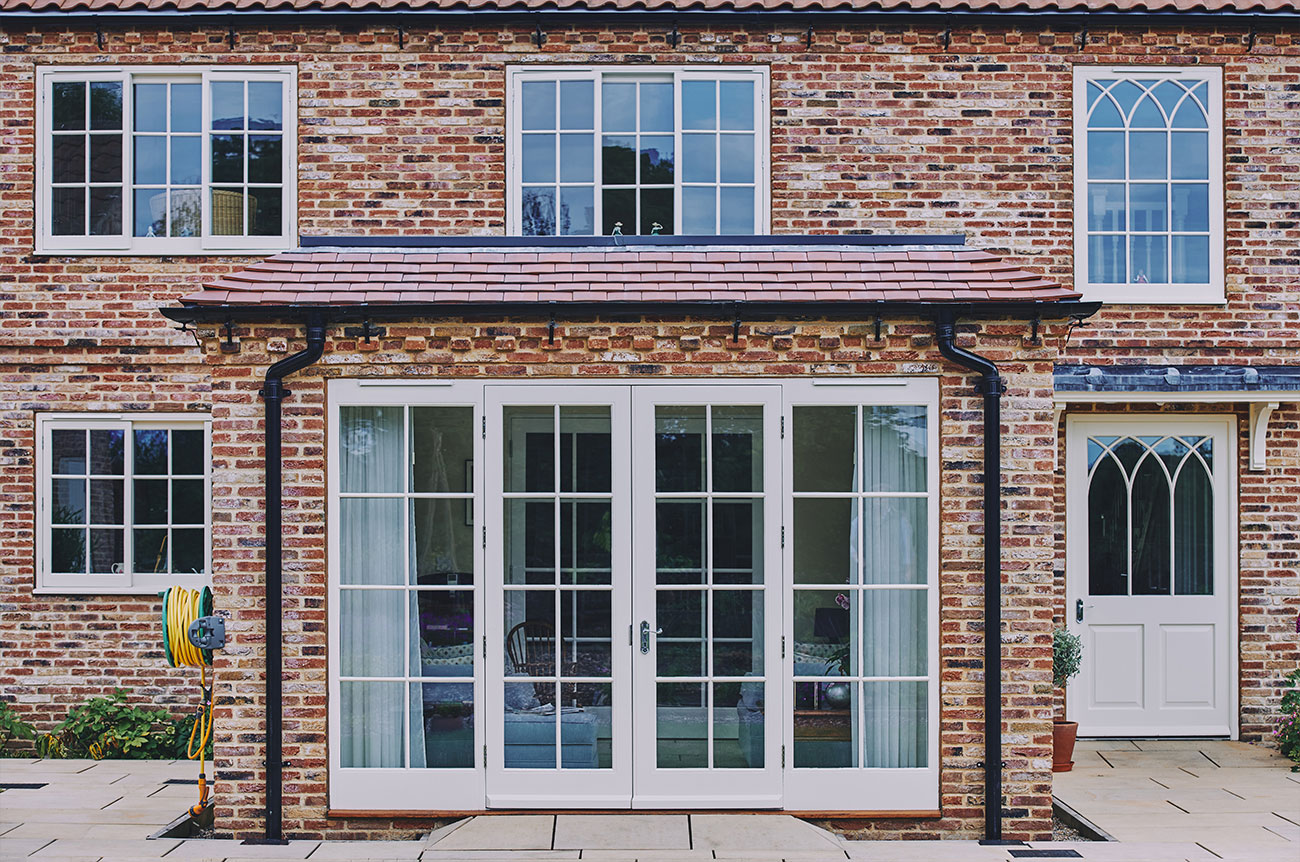 To complete the sympathetic upgrade of this modern rural home also included a series of three screens, incorporating French doors and flush casement windows. This provided a wonderfully smooth transition, from inside to outside, to the rear garden room.