Bespoke
Design & Specification
All our products are manufactured on an entirely bespoke basis. Every job is different which is why we are completely flexible and why specification can vary greatly. We are only too willing to help design or advise on the various options available to best satisfy your requirements. Being bespoke manufacturers means we can usually meet any requests.
Our Timber
Replacement timber window and doors not only combine character and performance, they add real value to your home and also help to reduce energy costs and consumption. When our craftsmen manufacture, they use the most appropriate timber, be it the highest quality hardwood, Accoya timber sourced from sustainable resources or engineered timber sections where high stability is required. Our certified hardwood timber is one of the most renewable and sustainable natural raw materials available on the planet and is guaranteed for 30 years.

Accoya wood is without doubt the most durable and dimensionally stable wood available for creating joinery products. This special timber is highly sustainable and has been acetylated to create a high-performance timber that is guaranteed for 50 years. It's perfect for windows and doors as it also has extremely low thermal conductivity, which helps to provide a low overall u-value and keep properties warmer. Another positive is that paint finishes adhere to Accoya better than other timbers. All other bespoke internal joinery items and cabinetry are manufactured by our craftsmen from an array of quality hardwoods and sheet materials, dependent on requirements.
All Biker Bespoke, windows and doors are manufactured using the highest quality hardwood or Accoya timber sourced from sustainable resources.
Glazing
Single, double and triple glazing is available for most windows, depending on specification requirements. Double and Triple glazed units exceed Part L Building Regulations requirements in thermal efficiency by incorporating argon filled cavities with warm edged spacer technology and low E inner panes. The thermal insulation values of each joinery item are detailed on each quotation and approved by BSI Thermal Performance Verification. Double glazed units are guaranteed for 10 years.

Specialist slim sightline double glazed units are more frequently being allowed in listed properties when glazed within solid glazing bars. Nicholls & Clarke Eco-Lite specialist slim sightline double glazed units are constructed using narrower cavities between the panes of glass than standard double glazing units, and perfectly replicate the appearance and features of single glazing on original timber windows. Nicholls & Clarke Glass developed the Eco-Lite Slim Sealed Unit - the only traditionally manufactured slim unit on the market with a rigid spacer. Single glazing is also widely used in listed or period properties. We typically use float and traditional cylinder blown glass.
Additional specifications of glass for internal and external joinery items can include; toughened, laminated, obscure, acoustic, fire resistant, coloured, stained, tinted or leaded glass – all dependent on application.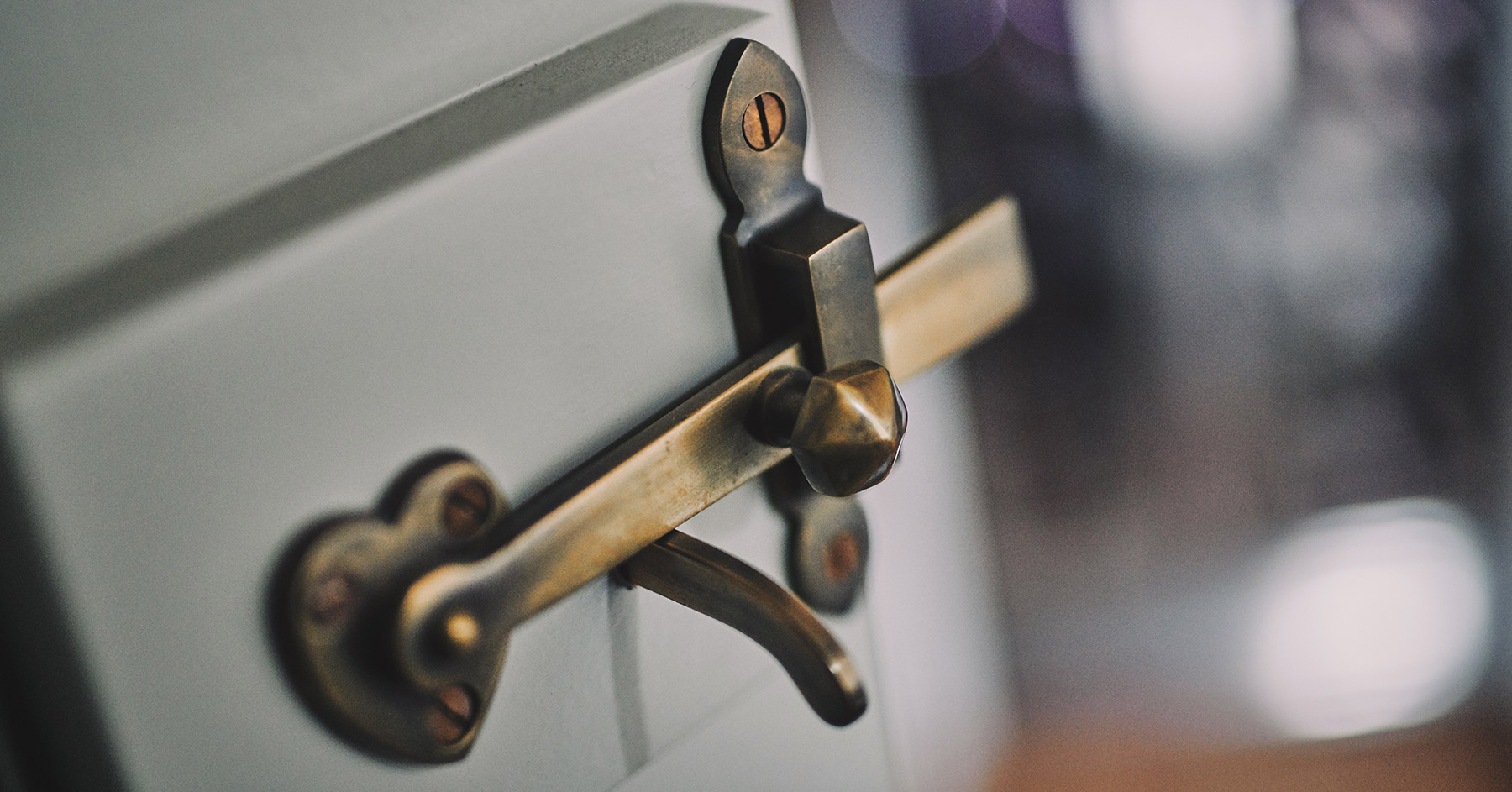 Ironmongery
We draw from a wide range of ironmongery manufacturers depending on the design and circumstances. All are high quality in their respective price ranges. Ironmongery finishes include: brass antique, brass chrome, satin chrome, bronze antique black, pewter, wrought iron and bronze.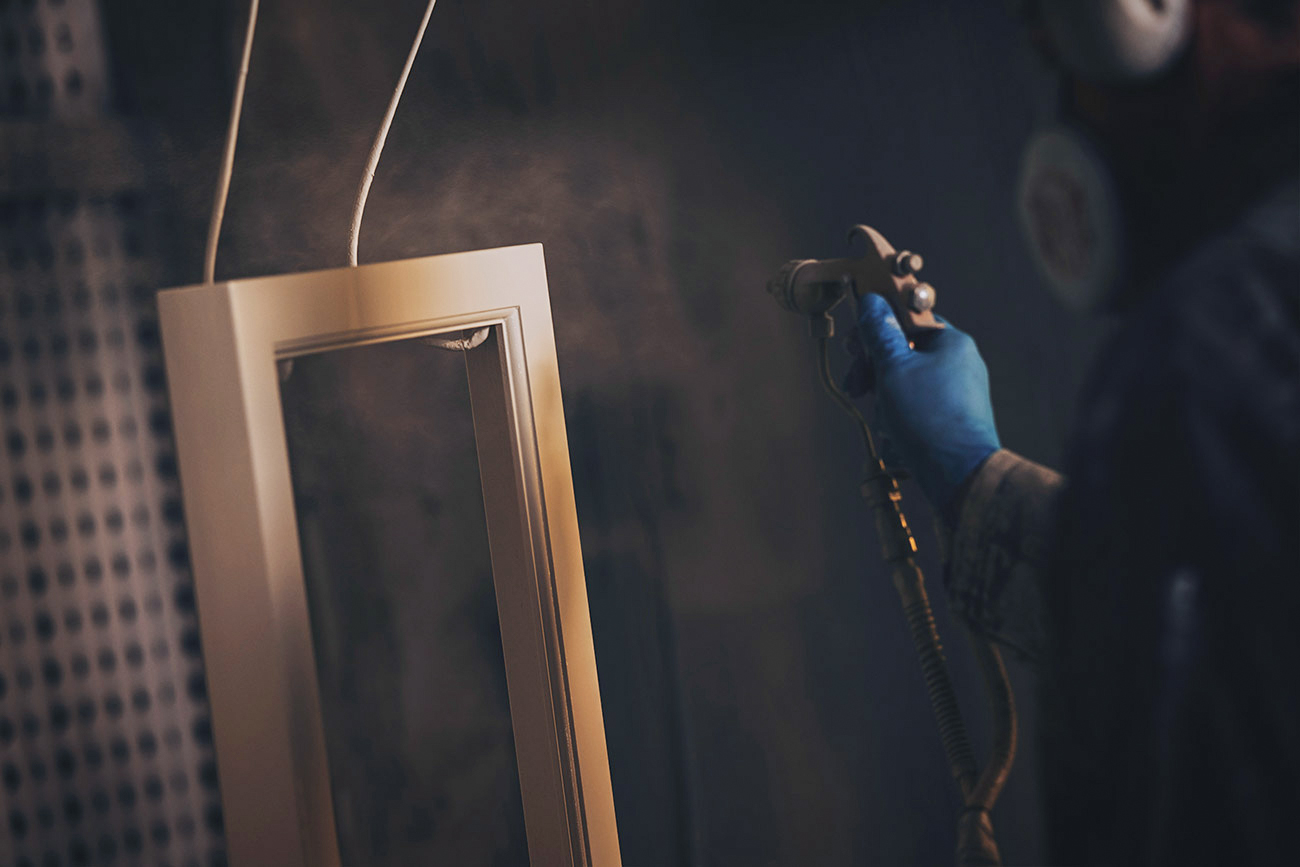 Decorative Finishes
External joinery items are sanded by both machine and hand, then checked before the application of three coats of microporous paint or stain. Teknos are a leading Scandinavian company that supply paints for modified timber products. The extremely durable three coat microporous paint system is applied in factory-controlled conditions and gives our joinery products outstanding service lives and reduced maintenance frequency. The Teknos guarantee, when used with our hardwoods, is guaranteed for 8 years for opaque and 5 years for translucent, before complete redecoration is required. When used with Accoya, the guarantee extends to 12 years for opaque and 8 years for translucent finishes. Specialist paints, oils and waxes are also used for finishing our internal joinery items.