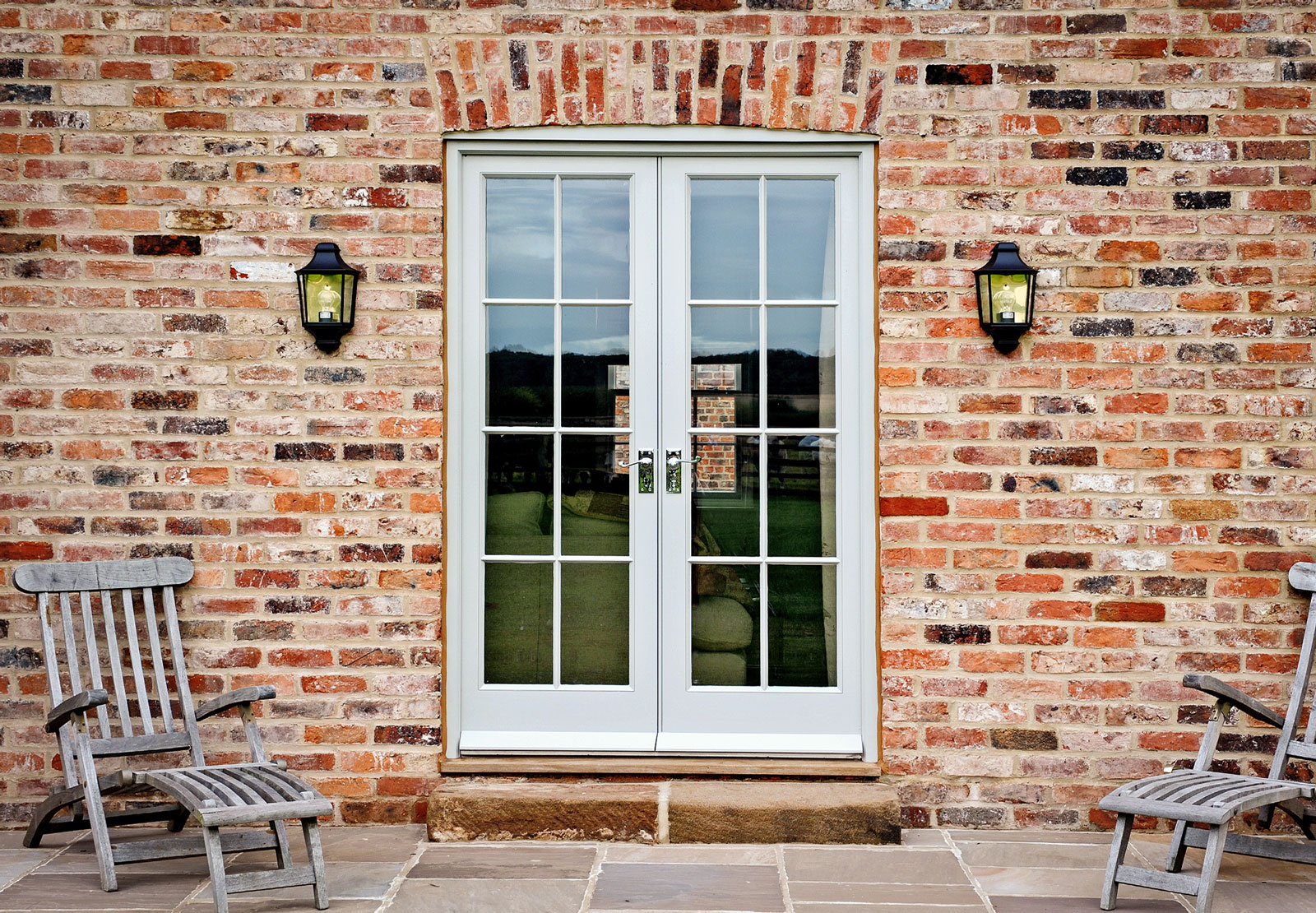 The most basic functions of windows and doors are to allow the passage of light and ventilation into your home. As Spring gets closer it's the best time of year to prepare your home for capitalizing on the lighter days and nights and bringing the outside into your home. Sunlight is a natural healer, which helps circulate chi energies and not many of us want to reside in a dark, stuffy and energy sapping environment so open those windows and doors and move stagnant air in your homes to keep mould, mildew and viruses at bay. Biker Bespoke looks at how to maximise the light and ventilation entering into your property.
Lighter rooms have the ability to make rooms look more spacious, start with replacing clumsy thick framed win- dows with slender frames to let both the views and light roll in, or changing solid doors for partially or fully glazed doors. For those on a larger budget, consider enlarging smaller windows to increase light flow, especially in rooms with inadequate windows already present. Windows and doors are usually positioned on the South elevation to make the most of natural light, but consider the possibilities of adding windows to a side of the house that has none; this can make a significant difference.
French Doors provide a smooth transition from indoors to outdoors, whilst bringing light internally to give a more spacious feel to your home. Originating in the Renaissance period, the proportions and symmetry cre- ate a product that is architecturally pleasing as well as being multifunctional. We can design French Doors in a number of styles that can open inwards or outwards and connecting onto gardens, balconies or sun rooms.
Currently very popular are Bi-fold Doors, which are designed to maximise space. We can create dramatic openings for a contemporary look which suits either a period or modern building. Entire elevations to rooms can be opened up allowing perfect views to role in and offering superb flexibility of space. Due to the large expanses of glass, it is important to minimise heat loss, therefor the latest energy efficient double glazed units are used to offer exceptional levels of insulation.
Bay Windows can significantly enhance the aesthetics of a property, whilst be a versatile addition by creating the illusion of a larger room, increase the flow of natural light, provide superior views of the outside and in some designs cleverly add another doorway to a room. To accompany Bay Windows we can manufacture window seats in varying architectural styles and can also adapt them to the requirements of modern living by incorporat- ing radiators or storage within the seats themselves.
Whether a simple replacement or a complete overhaul, please contact Biker Bespoke for a no obligation assessment.